Protect Your Rights with the Help of a Truck Accident Lawyer
Poorly maintained trucks, defective parts, and negligent driving can cause catastrophic or even deadly accidents. Attorney Josh Silverman can investigate all vehicles involved in an auto accident, as well as the electronic data recorders to determine the cause of the accident and assist in your pursuit of full compensation. If you have been injured in an accident involving large commercial or semi-trailer trucks, you need a truck accident lawyer on your side. You can bet the trucking company has a team of lawyers on its side. At Silverman Law Firm, LC in Richmond, VA, Mr. Silverman and his team will fight for your right to compensation for your injuries. Contact our law firm today to discuss your case.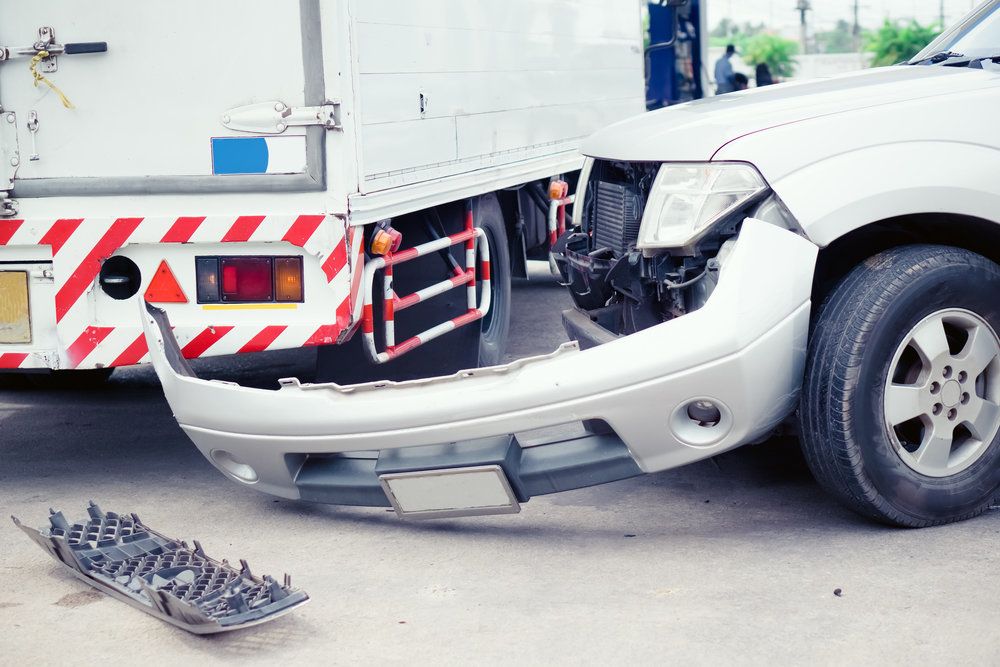 Common Causes of Trucking Accidents
Truck accidents are most often the result of driver negligence in some way or another, such as drunk driving. Some of the most common causes of trucking accidents include:
Distracted driving: Distracted drivers are those who fail to pay attention to the road because they are distracted by cell phones, radios, GPS, or other items can cause accidents.
Fatigued driving: Truck drivers are required by law to take scheduled breaks. Many drivers fail to do so, endangering their own lives and the lives of others on the road.
Neglected maintenance: If the driver fails to keep his or her truck up-to-date with scheduled maintenance, this could lead to accidents.
Broken lights: Similar to neglected maintenance, broken head lights, tail lights, and other lights on a truck can cause accidents.
Defective brakes or other parts: Sometimes, parts are defective, which is the fault of the manufacturer, not the driver. Defective brakes and other parts can cause serious accidents.
Reckless driving: Truckers who use alcohol or drugs can endanger others on the road. Those who speed or ignore road conditions can also cause accidents.
Trucking accidents are complex because more than one party could potentially be at fault. While the driver is partially at fault in most cases, the trucking company or the parts manufacturer may also be held liable.
Traumatic Injuries in Trucking Accidents
Trucking accidents can be catastrophic for the passengers of any smaller vehicles, motorcycle riders, bicyclists, or pedestrians involved. Semi-trailers and other large trucks can weigh several tons more than sedans and pick-up trucks. The sheer size and weight of these trucks can lead to serious injuries when accidents occur. Victims may suffer severe or life-threatening injuries, including:
Broken or shattered bones
Spinal cord injuries
Severe burns
Truck accidents are most often the result of driver negligence in some way or another.
What to Do after an Accident
First and foremost, you should seek medical attention following an accident. This is important, even if you think you are uninjured or your injuries are minor. You should also contact Mr. Silverman as soon as possible for assistance. With the help of his team, he can thoroughly investigate the cause of the crash.
If you are able, you should collect the contact information of any witnesses to the accident. You should also collect the insurance information of the truck driver and any other vehicles involved in the accident. Mr. Silverman recommends using your phone to take photos of the scene of the accident to document damage.
Why You Should Work With a Skilled Truck Accident Lawyer
Mr. Silverman has handled many truck accident cases. He can access the electronic data recorders before the information is altered or destroyed. He can also access the vehicles before any evidence is destroyed. He works with skilled accident investigators throughout the process.
Put Us to Work for You
If you or a loved one suffered severe injuries in a trucking accident, we want to help. Call our office at (804) 325-4992 or contact us online to schedule a consultation. Mr. Silverman has assisted a number of clients who have been victims of a truck accident, helping them secure compensation for their losses.